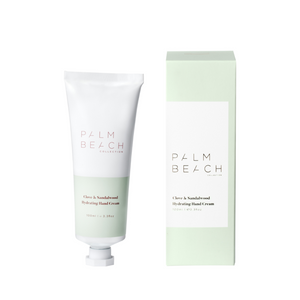 Earthy and luxe. Heady notes of jasmine at the heart develop into a rich woody base. The ultimate blend of rich spices and musky masculine tones.

Contains: Cedarwood Essential Oil, Orange Essential Oil, Lemon Essential Oil, Elemi Essential Oil. Patchouli Essential Oil
Australian Made Hydrating Hand Creams are free from parabens, artificial colours, sillcone and propylene glycol. Enriched with Shea and Cocoa Butter.
Fragrance Description:
Heart: Jasmine, Cyclamen, Rosewood
Base: Cedarwood. Musk. Wood. Sandalwood