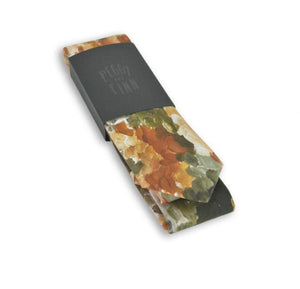 Looking for a modern and stylish tie to look your best? (or want him to!). The cotton tie - Native Bark is inspired by Australia's native trees whose bark undergoes a colour transformation throughout its growth cycle and before shedding.
Featuring flaky textures of browns, greens and white. Whether it's for a wedding, special event, or just for every-day, you can't go wrong with this on-trend tie.
Life's a party…. Dress like it! 

6cm wide
Browns, greens and white
100% Cotton
Dry clean only